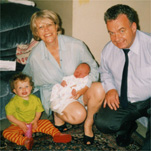 Jennifer, Alan & Fiona's Mum and Dad met in January 1966 at a Friday night 'hop' which were held every weekend on the university campus. Ian had come to Queen's College, Dundee (then part of St Andrews University) in October 1965; Sheila had matriculated a year earlier. Although both the same age, Ian had taken a year out between school and university to do a pre-university apprenticeship with Automotive Products (at a wage of £2 12s 6d per week) in Leamington Spa, Warwickshire.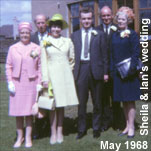 Married, at Dundee Registry Office, on 18th May 1968, the wedding reception was held, on a beautifully sunny day, at the Invercarse Hotel on the west side of Dundee; Adrian Gifford was best man. With Jennifer already born, and Alan shortly on the way, they needed all the help to survive the lack of space and money; both families - the Stewarts (Alf and Nan) in Balgowan Avenue, Dundee and the Goodalls (Bill and Moira) in Campsie Road, Broughty Ferry - were incredibly supportive throughout these tough and testing times.
The family's first property was a rented first floor two-roomed flat (with inside toilet!) at 40 Scott Street, Dundee. One abiding memory, in 1969, of the cramped, but modernised, flat is of the family (Jennifer, born May 1968; Alan, born June 1969) watching man's first moon landing (Apollo 11) on July 20th on their tiny flickering '405-lines' black & white TV.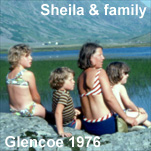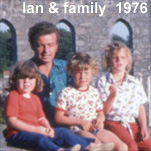 Ian took up an appointment with Procter & Gamble in Gosforth in 1970 and the family's first house, a 3-bedroomed modern semi-detached, was bought soon afterwards (120 Acomb Crescent, Gosforth) for £4200. Fiona, the 'baby' of the family, was born in Newcastle-upon-Tyne in 1971, completing the next generation. A brand new Wm Leech house, at a cost of £6700, on the outskirts of town (21 Farn Court, Kingston Park, Gosforth) was the family home until a move with Procter & Gamble to Manchester (15 Coppice Avenue, Sale) in 1977.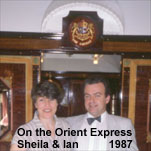 A move back to Scotland became possible when Ian secured a senior position - which qualified him to eat in 'the trough' (now demolished; it was on the site of the new Scottish Parliament) - with Scottish & Newcastle Breweries in Edinburgh in 1977. North Berwick, on the east coast (Ian's upbringing on the Isle of Islay left him with a strong desire to be by the sea), was chosen as the place to live. A new 5-bedroomed under-construction house, then on the edge of the town but with a glimpse of the sea, was purchased (14 Ware Road) for £28,000 and the family moved in around the middle of 1978.
In 1990, with their children having flown the nest to University, Sheila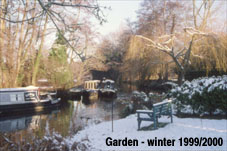 bought a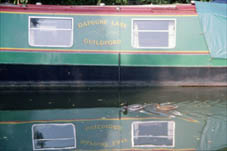 house in Godalming, Surrey and Ian bought a house (since sold) in the village of Shaldon on the river Teign estuary in Devon. Ian and Sheila live in a modern house, with its new conservatory overlooking the river, in Godalming on the banks of the river Wey and canal. They now have a new game to play - being doting grandparents to Katie and Lucy, Jennifer and Kevin's children, and Eilidh, Rosie and Jamie, Alan & Anne's children. Finding time to enjoy their share in the new French canal boat, Bon Viveur, and to fit in a visit to their rows of vines in France to stock up on essential supplies are something of a challenge!