Eilidh's bedroom: Granny & her Winnie the Pooh Mural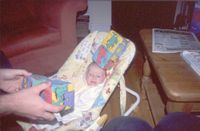 Circus clown:
Look no hands!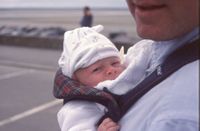 Mont St. Michel:
Petit Bebe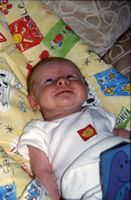 Mischievous little bear
The Goodall Family
Eilidh Goodall
at 5 weeks young
Papa? Eilidh? Ou est le Clio!
Little Dog t-shirt:
Eilidh and her tongue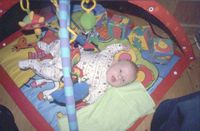 Working out at the baby gym
Eilidh's first holiday was in Normandy when she was 5 weeks old. We visited the Normandy beaches, the Bayeaux tapestry, the Camembert fromagerie, Mont St. Michel and sampled lots of fine French food and wine (which Eilidh tasted indirectly via Anne!).